Specializing in food, beverage, and hospitality, KBT helps companies discover their unique identities and develop targeted strategies to grow their business. 
Exploring the Spirit of Your Brand
It's a jungle out there. Brands of every stripe continually vie for consumer attention. The need to drive brand participation is constant. At KBT Creative we guide you in creative exploration to identify the invigorating spirit of your brand, then help you clarify a vision for growth, and develop strategies that grab your target audience. Whether you're selling distilled beverages, specialty foods, a full foodie experience, or a vacation destination, KBT will make you stand out.
Your Virtual Marketing Department
You're busy: focusing on product quality, manufacturing, distribution, sales, and logistics. Finding time to devote to innovative marketing can be a struggle. The solution: let KBT manage your marketing efforts. We can add strategic marketing to your internal process, to ensure you meet your growth targets.  
Creating designs that grab attention, meet regulations, and increase profits
Whether you're a company with a new line of fruit leathers, or the latest distilled beverage trailblazer, it's important to remember that packaging is a crucial part of brand identity. At KBT Creative, we know how to infuse a brand's passion into package design. It's more than designing a simple label or a box. It's about crafting an immersive brand experience, from color palate to copy.
We have the knowledge and expertise to guide you through this process by addressing packaging challenges, such as government regulations, equipment requirements, container selection, and cost analysis.
We help you grow your top line with brand positioning and marketing strategies that drive sales, and improve your bottom line by reducing costs through thoughtful packaging.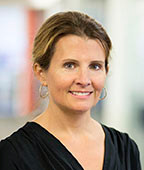 Kate graduated from Ithaca College with a BFA in film, photography, and visual art, in 1991. She began her career with Tag Pictures in New York, where she produced commercials for Sprint, NYNEX, Aflac, Lowe's, TJ Maxx, Sesame Street, Famous Footwear, CVS, and Southwest Airlines. 

Next, Kate spent a decade working as associate creative director and production manager at Swardlick Marketing in Portland, Maine. In that role, she led creative development for White Rock Distilleries, Gorham Savings Bank, the University of Maine System, and others.

In 2006, Kate became the in-house creative director for White Rock Distilleries, where she led a team that positioned the company's two biggest brands—Three Olives Vodka and Pinnacle Vodka—for lucrative sales to Proximo Spirits and Beam, Inc., respectively.

In pursuit of the next challenge, Kate launched KBT Creative in 2012. 

Kate's work has been widely recognized throughout her career. Awards include: 15 Broderson Awards from 2007 to 2011; the Harvey Communication Award for Pinnacle Advertising in 2008; first place for the Q Gin Package from Beverage Dynamics in 2005; a gold medal for the Screech Rum Package from the Packaging Association of Canada in 2006; and the distinction of designer of the year from the Maine Graphic Arts Association in 2001.

Kate lives in Falmouth, Maine with her husband and two children. She enjoys sailing, skiing, and trail running with her dogs.